Wayzata High School
Class of 1967
ANNOUNCEMENTS
•

Reminder: Informal Wayzata High School class of 1967 gathering on Friday this week!

Where: Wayzata American Legion Post 118
949 E. Wayzata Blvd.
Wayzata, MN, 55391

Phone: (952) 473-7678, call to see what is on the menu!

Website: https://www.loc8nearme.com/minnesota/wayzata/american-legion/4850855/

When: Starting around 5:30 pm. Friday, September 24th, 2021

No reservations are required.

•

"It was the best reunion ever!" – from Roger Best

"Being in the places with the people who had been there triggered memories I had…" – Don Mitchell

"The commonality of high school draws us all together…we are on equal footing now (compared to differences carried over from high school)." - Pam Jones Lindquist and Kris Nelson

Generous donations recognized the hard work of the committee and seemed to be saying:

"This is great; let's do this again!" - Adele Poindexter Evidon

"It gives us the responsibility to continue planning future events." –Kris Nelson

The planning committee met October 25 to debrief the reunion weekend and to find ways to extend the great energy felt in September. People loved the casual start at the American Legion so the committee agreed to make it our annual location.

Mark your calendars:

Whoever can come, know that others will be happy to see you at the

Wayzata American Legion: Friday evening, September 28, 2018

Meanwhile:

Please post your favorite photos to the website for all to see.
Add highlights from the reunion to the comments section.
Continue to seek unfound class members and encourage them to set up a profile on our secure website.
Update your own profile with information you would like to share.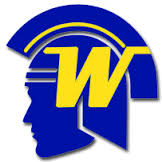 Dear members of WHS Class of 67 -
What a whirlwind weekend that was!
From socializing at the Wayzata American Legion (thank goodness for name-tags!)...
to strolling down the hallways of "our" Wayzata High School and reminiscing about sports camaraderie, band rehearsals, team teaching, detention and prom dates...
to the festive dinner and program at Medina Golf & Country Club and Sunday brunch at the Crowne Plaza ...
It was special beyond words.
Old friends were reunited, former classmates became new friends and departed classmates were remembered fondly. It was a time of soulful reminiscing and laughter!
We couldn't have done it without YOU!
Thanks for joining us!
Let's keep the spirit of '67 alive. Here's how you can help:
· Pictures are rolling into the 50th Reunion Photo Gallery. Keep 'em coming! If you'd like to contribute your photos, just scroll down the list (on the left) and click on "50th Reunion Gallery." When the photo page pops up, scroll down to the bottom, click on "add/edit photos" and follow instructions. Please add captions to the photos you upload. The more the merrier!
· There are still classmates who haven't yet registered on this website. They are listed on the "Missing Classmates" page (click the link on the left). If you are in contact with any of them, please encourage them to register on the website to keep current with upcoming reunion plans. (Yes, we realize some of the "missing" did attend reunion events, but they still haven't registered on the site. We want them online!)
· If you are already registered, please keep us updated on any changes in your status.
Looking forward to the next reunion. It was great seeing you. We'll keep you posted!