Wayzata High School
Class of 1967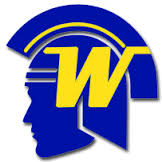 Dear members of WHS Class of 67 -
What a whirlwind weekend that was!
From socializing at the Wayzata American Legion (thank goodness for name-tags!)...
to strolling down the hallways of "our" Wayzata High School and reminiscing about sports camaraderie, band rehearsals, team teaching, detention and prom dates...
to the festive dinner and program at Medina Golf & Country Club and Sunday brunch at the Crowne Plaza ...
It was special beyond words.
Old friends were reunited, former classmates became new friends and departed classmates were remembered fondly. It was a time of soulful reminiscing and laughter!
We couldn't have done it without YOU!
Thanks for joining us!
Let's keep the spirit of '67 alive. Here's how you can help:
· Pictures are rolling into the 50th Reunion Photo Gallery. Keep 'em coming! If you'd like to contribute your photos, just scroll down the list (on the left) and click on "50th Reunion Gallery." When the photo page pops up, scroll down to the bottom, click on "add/edit photos" and follow instructions. Please add captions to the photos you upload. The more the merrier!
· There are still classmates who haven't yet registered on this website. They are listed on the "Missing Classmates" page (click the link on the left). If you are in contact with any of them, please encourage them to register on the website to keep current with upcoming reunion plans. (Yes, we realize some of the "missing" did attend reunion events, but they still haven't registered on the site. We want them online!)
· If you are already registered, please keep us updated on any changes in your status.
Looking forward to the next reunion. It was great seeing you. We'll keep you posted!